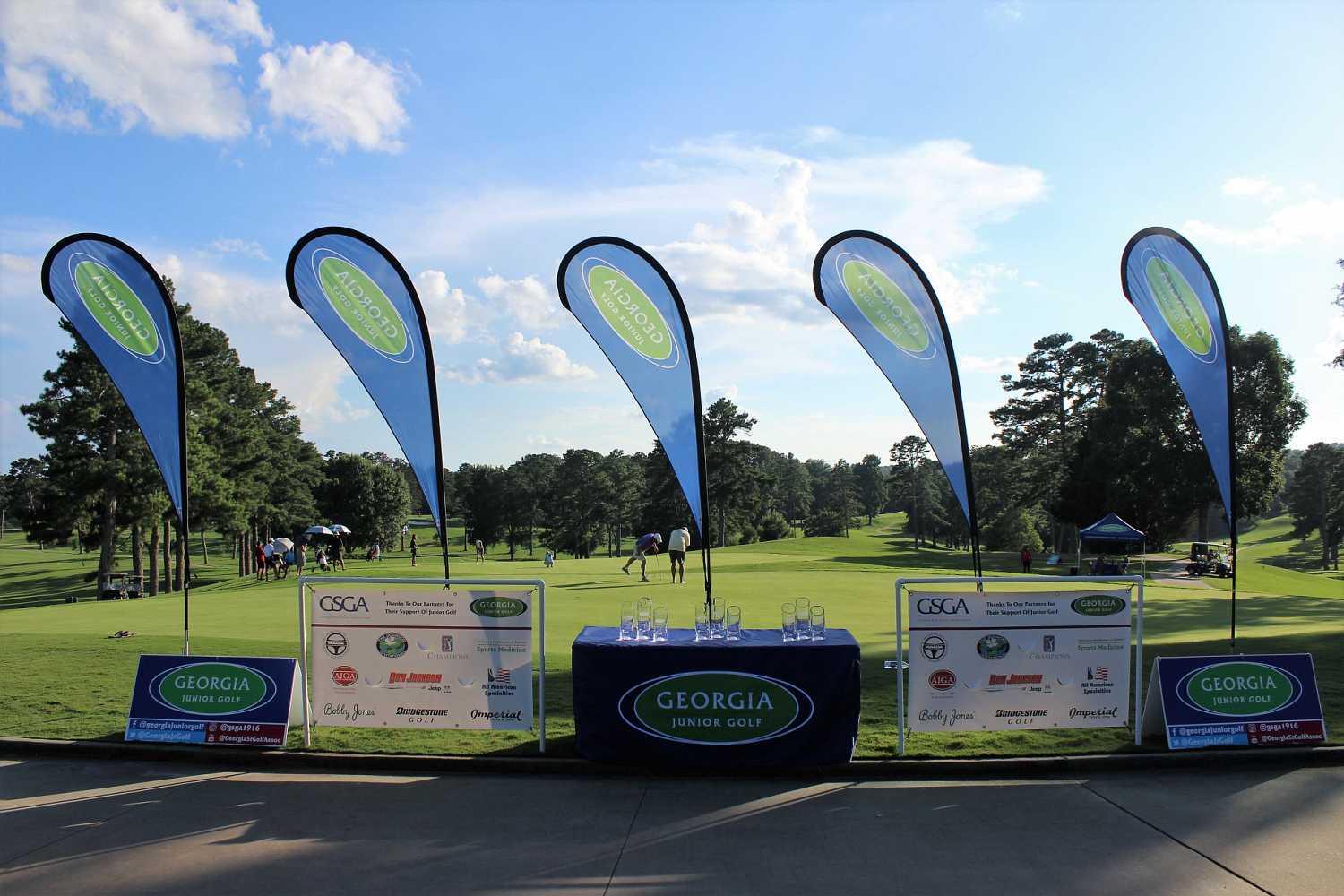 Georgia Junior Golf is a statewide program developed through a merger of Atlanta Junior Golf and the GSGA Junior Sectional Program. The program is managed by the Georgia State Golf Association and is open to juniors of all skill levels between the ages of 5 and 18 who have not yet started college.
History
Georgia Junior Golf (originally the DeKalb Junior Golf Association) traces its origins to 1974, when a local sports writer for the DeKalb County weekly paper, Mike Bentley, recognized the need for a junior golf program in the Atlanta area. During its inaugural season, 99 boys and girls registered to play a schedule of a half dozen events. The cost was $2. The season-ending grand championship, held at Pinehurst #2, closed out a successful first season and laid out the foundation for the successes AJG has realized since.
AJG quintupled its membership over the next ten years. By 2000, membership peaked at more than 1,600 junior golfers. In all, it's estimated that AJG has helped introduce more than 10,000 junior golfers to the game. Many current collegiate and professional golfers first experienced competitive golf with AJG. Bob Tway, Davis Love III, Angela Jerman, Chris Kirk, and countless others once teed it up in AJG tournaments. Past directors and staff members of AJG include Larry Nelson, Gene McClure, Puggy Blackmon, Kim Evans, Chris Haack, and Merilee Giddings.
Growth & Community Involvement
Along with a growth in membership and playing opportunities, skill levels and divisions have expanded to offer a variety of tournament formats to players of different abilities. Now the association offers nearly 100 tournaments per year, including multi-day competitions, team match play, Ryder Cup-style events, individual match play, 4-ball stroke play, the staple single-day Summer Series events, and events designed with beginner golfers in mind.
Along with offering affordable playing opportunities over the years, AJG has strived to provide additional resources and learning opportunities to its membership. College Day, a seminar hosted annually to provide support and direction to players and parents preparing for college, has featured guest speakers from area colleges and universities since 1995. Additionally, rules and orientation seminars are provided and required for all members before competing in Summer Series events.
AJG recognized the need to increase its involvement in the community, which is why the Georgia Junior Golf Foundation (AJGF) was incorporated in 1988 as a 501(c)(3) entity. This foundation was developed to assist those players with financial need gain access to equipment, instruction, and AJG programs. The resources of the foundation are also used to make capital improvements and updates to the association as needed.