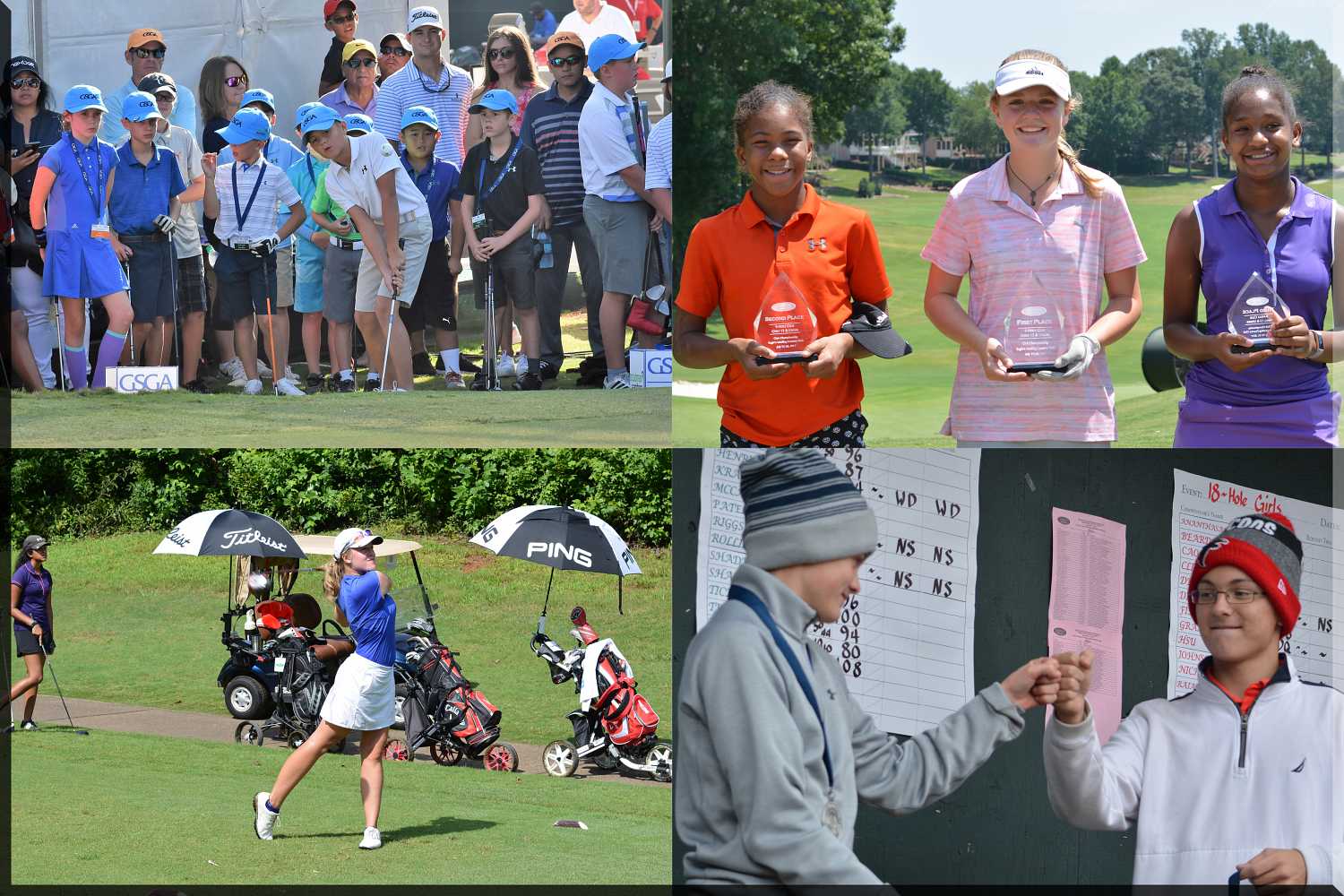 The GSGA Junior Tour is a statewide program managed by the Georgia State Golf Association providing young golfers in Georgia an opportunity to participate in competitive junior golf. The program offers junior golf competitions throughout the state for players of all skill levels between the ages of 5 and 18 who have not yet started college. Joining the GSGA means joining an association of more than 350 clubs and 75,000 people who all have one thing in common: a love of golf.
The roots of the GSGA Junior Tour sprouted in 1974 with the emergence of the GSGA Junior Sectional Program and the Dekalb Junior Golf Association. For over 40 years, the two entities serviced junior golfers throughout the state of Georgia, providing playing opportunities for junior golfers of all ages and skill levels. Soon after its inception, the Dekalb Junior Golf Association evolved into the Atlanta Junior Golf Association and, in 2016, the GSGA absorbed the Association, combining it with the GSGA Junior Sectional Program in an effort to better serve juniors with a single statewide junior golf program. After two years of operation as Georgia Junior Golf, the program has evolved further into the GSGA Junior Tour, a name that provides consistency with other programming the Association offers and is immediately identifiable as a GSGA program.
The GSGA Junior Tour remains steadfast in its desire to provide affordable competitive junior golf opportunities throughout Georgia while also creating memorable experiences for juniors and their families. In this vein, there are a variety of membership, division and tournament offerings to best suit the needs of each member. Whether new to the game of golf or an advanced player in your junior golf career, the GSGA Junior Tour has "the right fit" for you! Explore everything the Tour has to offer below.